HEY! It's been a while. How are yooou?? I've been gooood.

Discovered Conte crayons. Here are a few sketches from last week...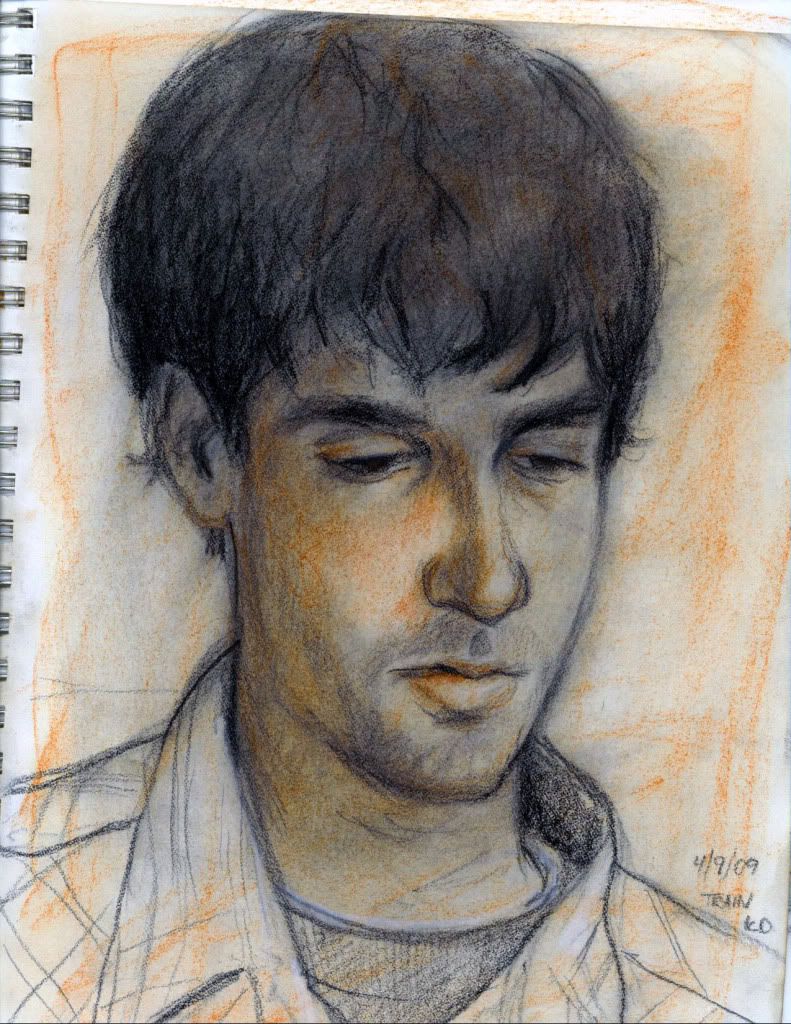 1. Adam, on the Metra to Chicago
2. Old coughing guy, on the Metra coming BACKfrom Chicago
3. My good friend Scott (who sits nice and still)
4. Eckhart Tolle on Oprah
ALSO! I won 1st Place in the Kenosha Art Association competition with "Study of A Girl". And they DID have a cash prize-- $30!
(To put that cash prize in perspective, $30 is worth roughly 2 days of work at the radio station, or 42.86% of my weekly income (thanks to recent budget cuts)....so, THANK YOU for the groceries and gas K.A.A.!!)